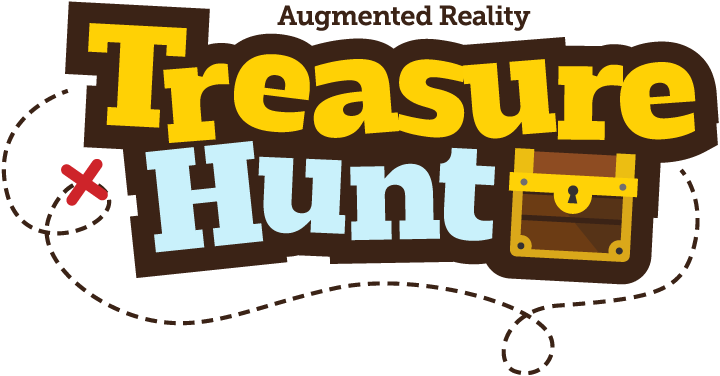 Imagine objects magically appearing in your classroom. Students collaborating to find the clues and deciphering them to find 'real' treasure. This is an introduction to augmented reality for learning for primary classrooms.
Augmented Reality Treasure Hunt is a mathematics unit of work for Year 5 to 8 students (Grades 4 to 6) set in the context of a four-day treasure hunt. Students work collaboratively to find clues and codes they solve that will lead to 'real' treasure. Get the app and start.
It has been designed to introduce students, teachers and parents to augmented reality. It shows how augmented reality can enhance the learning of mathematics and 21st century competencies as well as bring excitement into classrooms. It is part of New Zealand's Techweek '18.
Click on Explore to see and try the augmented reality, that will magically appear before your eyes, before the treasure hunt begins. Click on Day 1 to start the treasure hunt. A teacher or person acting as the teacher is needed to fully experience this game. Teachers need to read their information to the end. Happy treasure hunting!
Click here to find more information for the teacher about the treasure hunt.
Note: To use this cutting-edge technology an Apple device with iOS 11.0 or later is needed. i.e. an iPad Pro or 5th generation iPad or an iPhone SE, 6s or newer.